At Veranda Club, we give you the option to personalize a lifestyle where you can receive the assistance you need while enjoying our resort-style amenities. We take the burden of doing chores off your shoulders so that you can experience life to the fullest both inside and outside the community.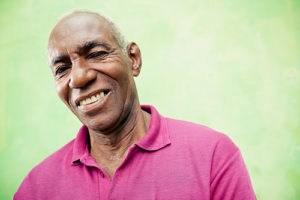 In our resort-style surroundings and carefree atmosphere, residents participate in exciting activities and events daily, enjoy the convenience of housekeeping and maintenance services as well as benefit from complimentary transportation to and from their appointments.
In our independent living program, you can customize a lifestyle that allows you to participate in the activities you love doing and keep physically fit without compromising on social interaction.
Contact the Veranda Club team at 561.332.4698 to learn more.
Independent Senior Living in Boca Raton
Independent living residents often enjoy keeping active, and at Veranda Club, you'll have countless opportunities to do the things you love. Whether you enjoy socializing with friends and neighbors, exercising, or taking trips out on the town, you can do what brings you joy in our Boca Raton senior living community.
All residents in our senior independent living program have their own private apartment. Choose from one or two-bedroom options and decorate your space as you like. Our stylish apartments feature full kitchens, in-unit washers and dryers, private outdoor living spaces, and senior-specific safety features like handrails and walk-in showers.
One reason why seniors choose Veranda Club is that they want the convenience of only paying one monthly fee. If keeping up with a mortgage, utilities, property taxes, and home maintenance has kept you from doing what you love, independent living might be right for you.
Are you unsure whether assisted living or independent living is right for you? Consider the following questions:
Do you want to keep physically active through regularly scheduled trips as well as fitness programs?
Are you able to handle most daily living tasks without assistance such as bathing, cooking, and medication management?
Are you looking for socialization opportunities with others your age?
Do housekeeping and maintenance services appeal to you?
Do you want easy access to amenities such as a spa, wellness center and beauty salon within walking distance?
If you answered "yes" to most of the above questions, consider reaching out to Veranda Club today. Our senior lifestyle coordinators can tell you more about our program, schedule a tour, and answer any questions.
Amenities in Our Senior Independent Living Home
At Veranda Club, residents in our senior living community enjoy a host of resort-style amenities. In addition to our spacious, stylish apartment homes, which residents can decorate as they like, residents can take advantage of numerous on-site spaces and amenities. Weekly housekeeping services will help keep your apartment sparkling, and concierge services allow residents to go wherever they need.
Our amenities include the following:
Freshly prepared gourmet meals by our inhouse chefs daily
Complete interior and exterior maintenance of apartments
Luxurious dining room and private dining room for special occasions
Complimentary transportation to appointments as well as shopping and entertainment venues
On-site concierge services
A packed calendar of social and recreational activities
Swimming pool, spa and sun deck
Wellness center with personalized services
Senior-equipped fitness center
Salon and barber services
Complete and diversified library
Business center with new computers, printers, and internet access
Inviting recreation and events center
Comfortable lounge and cozy sitting areas
Beautiful landscaping
We invite you to take a look at our floor plans, schedule a tour, and learn more about the exclusive senior living programs that our residents enjoy.
Contact Veranda Club Retirement Community Today
Are you looking for an independent senior living program in Boca Raton? If so, feel free to reach out today. Our senior lifestyle coordinators are always happy to answer your questions and assist you with scheduling a tour. Discover why our residents love Veranda Club by calling our team at 561.332.4698 today.